Water Is Wide & Suo Gan, harp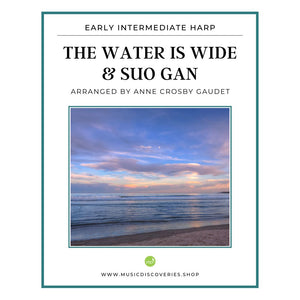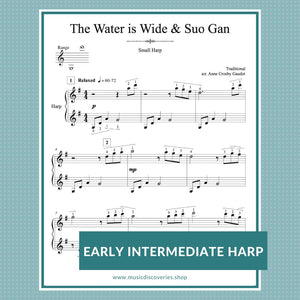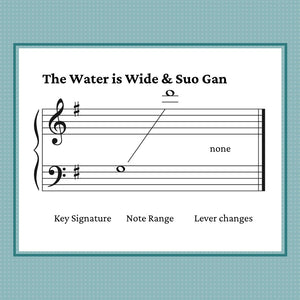 Product image 1
Product image 2

Product image 3

THE WATER IS WIDE & SUO GAN MEDLEY, is an arrangement that you can enjoy on any size harp. Anne is playing her Dusty Strings FH36S in the video, but this arrangement is carefully crafted for small harps as well (19+ strings). The arrangement is in G Major, if you don't have levers simply tune the two F strings to F sharp.
Play this early intermediate arrangement slowly and feel the space around you settle into soothing calmness. A beautiful choice for harp therapists. The first familiar tune is "The Water Is Wide", followed by an original melody and then "Suo Gan".
Length: 5 pages 
Format: PDF (instant download by email)
Key: G Major 
Level: Early Intermediate Harp
Terms of Use: Single User License (see below)
Terms of Use
SINGLE USER LICENSE
Permission is granted for one person to print one copy for personal use. Digital files may not be shared with others.
PRIVATE STUDIO LICENSE
Permission is granted for the purchasing teacher to make unlimited copies for students within that person's private teaching studio. Digital files may not be shared. Duplication for the purpose of resale is not permitted, except to recover direct printing costs from a student.
Reviews