Scarborough Fair, double strung harp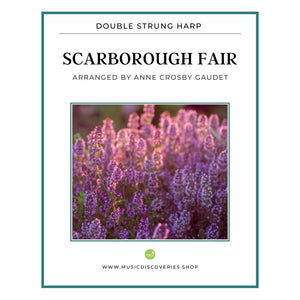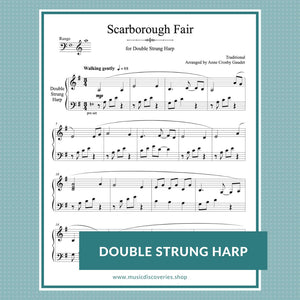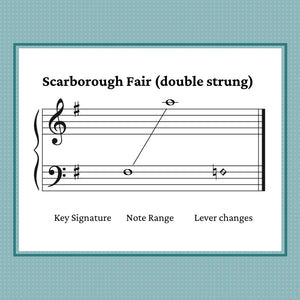 Product image 1

Product image 2

Product image 3

SCARBOROUGH FAIR is a beautiful traditional tune, which sounds so sweet on the double strung harp. This early intermediate arrangement is suitable for small doubles 19x2 or larger. Set or tune the harp to G Major, but preset your lowest F to F natural. If you don't have that string I have provided a chord substitution in the sheet music.
In this video you are seeing and hearing my Waring cardboard harp 19x2. I made a special request to have bass F as the lowest string. Listen to the end of the video and you'll hear the special harmony that the Bass F can offer.
Length: 3 pages
Format: PDF (instant download by email)
Key: G Major
Level: Early Intermediate Harp
Terms of Use: Single User License (see below)
Terms of Use
SINGLE USER LICENSE
Permission is granted for one person to print one copy for personal use. Digital files may not be shared with others.
PRIVATE STUDIO LICENSE
Permission is granted for the purchasing teacher to make unlimited copies for students within that person's private teaching studio. Digital files may not be shared. Duplication for the purpose of resale is not permitted, except to recover direct printing costs from a student.
Reviews