Tunes For Two, 7 harp duets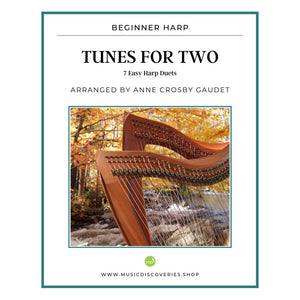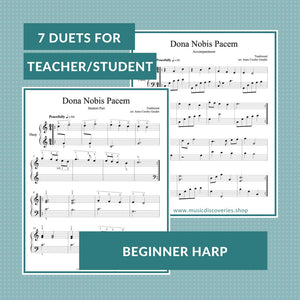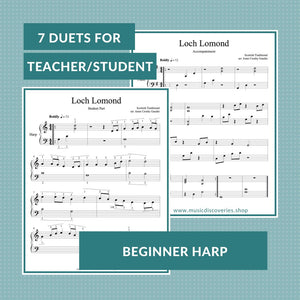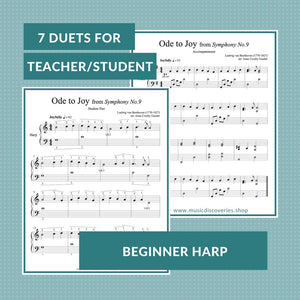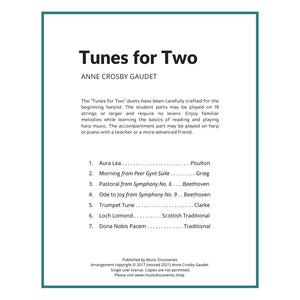 Product image 1

Product image 2

Product image 3

Product image 4
Product image 5

TUNES FOR TWO is a collection of 7 easy duet arrangements of familiar classics and traditional tunes that you will be able to play right from the start. Play along with your teacher or a more advanced friend to make it twice as nice.
The student part is beautifully laid out with a larger font size and all fingering and bracket suggestions included. All seven student parts may be played on as few as 19 strings. The accompaniment parts have no fingering so they are easily played on either harp or piano.

The 7 selections include:
Aura Lea (Poulton)
Morning from Peer Gynt Suite (Grieg)
Pastoral from Symphony #6 (Beethoven)
Ode to Joy from Symphony #9 (Beethoven)
Trumpet Tune (Clarke)
Loch Lomond (Scottish traditional)
Dona Nobis Pacem (traditional)
Pages: 17 pages
Format: PDF (instant download by email)
Instrument: student part is suitable for 19+ strings, no levers required
Level: Beginner Harp
Terms of Use: Single User License (see below)
Terms of Use
SINGLE USER LICENSE
Permission is granted for one person to print one copy for personal use. Digital files may not be shared with others.
PRIVATE STUDIO LICENSE
Permission is granted for the purchasing teacher to make unlimited copies for students within that person's private teaching studio. Digital files may not be shared. Duplication for the purpose of resale is not permitted, except to recover direct printing costs from a student.
Reviews