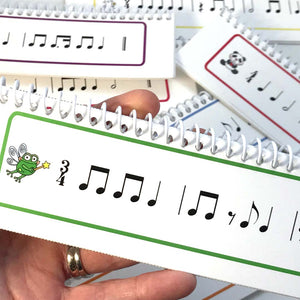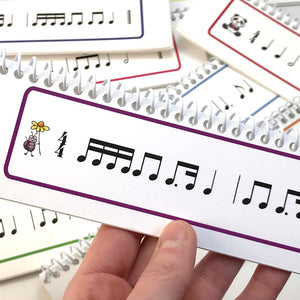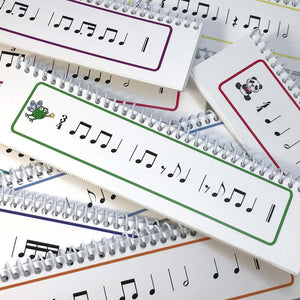 Product image 1

Product image 2

Product image 3

Product image 4

The RHYTHM READERS include nine levels of rhythm concepts. Download and print this handy resource and you'll use it everyday in your piano studio.
Each level includes eight different rhythms. I have added a little splash of color and a cute graphic partly because it's pretty and partly to help you keep the levels organized! One easy download is going to keep your entire studio busy with rhythms.
Level 1 - quarter, half, dotted half & whole notes
Level 2 - eighth notes and quarter rest in 4/4
Level 3 - eighth notes in 3/4
Level 4 - eighth rest
Level 5 - dotted quarter & eighth notes
Level 6 - sixteenth notes
Level 7 - dotted eighth & sixteenth (tim-ca)
Level 8 - triplets
Level 9 - basic 6/8
Your PDF contains all nine levels in one document. Print on heavy card stock and cut along the dotted lines for 8 rhythm strips for each level.
---
Pages: 18 pages
Format: PDF instant download
File Type and size: 620 KB
Terms of Use: Private Studio License (details below)
Terms of Use
SINGLE USER LICENSE
Permission is granted for one person to print one copy for personal use. Digital files may not be shared with others.
PRIVATE STUDIO LICENSE
Permission is granted for the purchasing teacher to make unlimited copies for students within that person's private teaching studio. Digital files may not be shared. Duplication for the purpose of resale is not permitted, except to recover direct printing costs from a student.
Reviews