Nearer My God to Thee, harp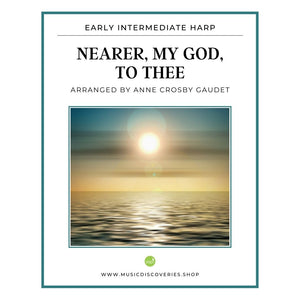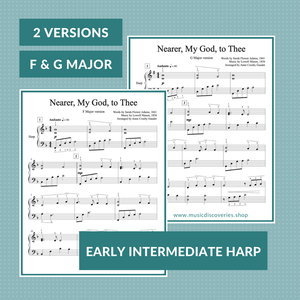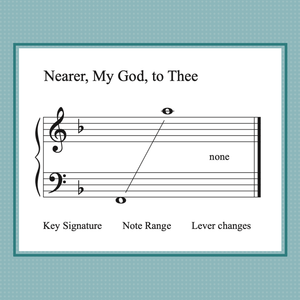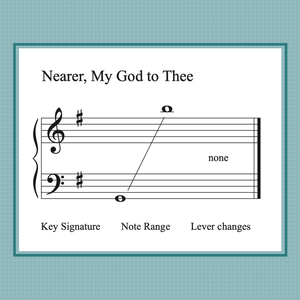 Product image 1

Product image 2

Product image 3

Product image 4

The traditional hymn tune, "Bethany" by Lowell Mason is a common setting for the well-loved hymn, NEARER MY GOD TO THEE. The lyrics were written by Sarah Flower Adams in 1841.
I have created this early intermediate harp arrangement to be played on 28 strings or larger (lowest note is F). Your score includes includes a BONUS version in G Major with the lowest note G.
In this relaxing arrangement you will use the flowing 1-5-8-9-10 patterns in the left hand to accompany the right hand melody, which has fingering suggestions and brackets included.
The video below features the Marini Made 28-string bass LAP harp in the key of F Major.
Length: 3 pages (2 versions included)
Format: PDF (instant download by email)
Key: F Major or G Major
Level: Early Intermediate Harp
Terms of Use: Single User License (see below)
Terms of Use
SINGLE USER LICENSE
Permission is granted for one person to print one copy for personal use. Digital files may not be shared with others.
PRIVATE STUDIO LICENSE
Permission is granted for the purchasing teacher to make unlimited copies for students within that person's private teaching studio. Digital files may not be shared. Duplication for the purpose of resale is not permitted, except to recover direct printing costs from a student.
Reviews