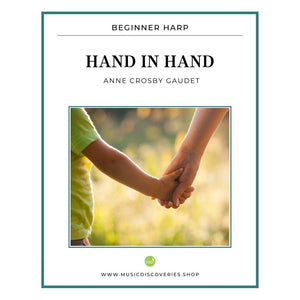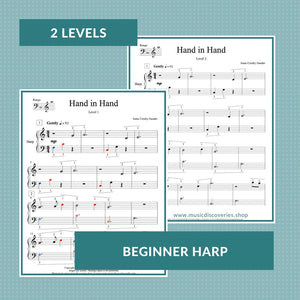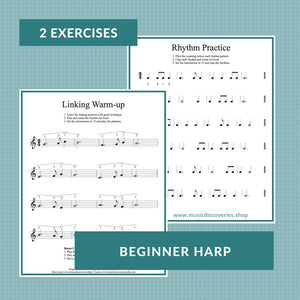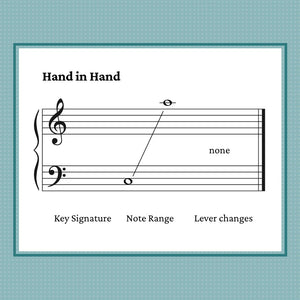 Product image 1

Product image 2

Product image 3

Product image 4

HAND IN HAND is perfectly paced so you can focus on technique and artistry. In this sweet beginner harp solo you will learn to link simple overlapping brackets, count dotted quarter note rhythms, and practice intervals of fifths in the left hand. When technique and musical expression go hand in hand you will be making beautiful music right from the start.
Included in the learning bundle:
Rhythm Practice Sheet
Linking Technique Warm-up
Hand in Hand, level 1
Hand in Hand, level 2
Level 1 and Level 2 sound the same, but use slightly different music notation. Level 1 includes colored noteheads and some alpha notes for extra note reading support. Level 2 uses standard music notation.
Looking for additional learning support? Join me at Podia to learn this piece step-by-step with me.
Length: 3 pages (2 versions)
Format: PDF (instant download by email)
Key: C Major
Level: Beginner Harp 
Terms of Use: Single User License (see below)
Terms of Use
SINGLE USER LICENSE
Permission is granted for one person to print one copy for personal use. Digital files may not be shared with others.
PRIVATE STUDIO LICENSE
Permission is granted for the purchasing teacher to make unlimited copies for students within that person's private teaching studio. Digital files may not be shared. Duplication for the purpose of resale is not permitted, except to recover direct printing costs from a student.
Reviews