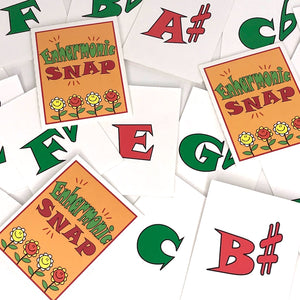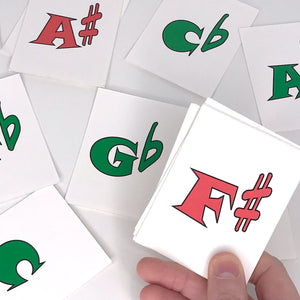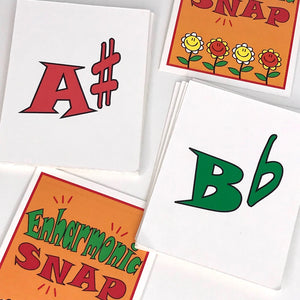 Product image 1

Product image 2

Product image 3

Practice identifying enharmonic equivalents with ENHARMONIC SNAP! A printable teaching aid for fun piano lessons!
How to play:
Divide the cards into 2 piles (flats and sharps)
Let your student choose a stack, spread the other pile of cards randomly on a table top.
The students names his first card and "snaps" it onto the enharmonic equivalent. If he is holding F# sharp, place it onto the G flat.
Continue until all of the cards are matched.
---
Pages: 4 pages
Format: PDF instant download
File size: 1.93 MB 
Terms of Use: Private Studio License (details below)
Printing Hints:
Your digital download is a 4-page pdf in color. Print double-sided on heavy card stock and cut along the trim lines.

Terms of Use
SINGLE USER LICENSE
Permission is granted for one person to print one copy for personal use. Digital files may not be shared with others.
PRIVATE STUDIO LICENSE
Permission is granted for the purchasing teacher to make unlimited copies for students within that person's private teaching studio. Digital files may not be shared. Duplication for the purpose of resale is not permitted, except to recover direct printing costs from a student.
Reviews