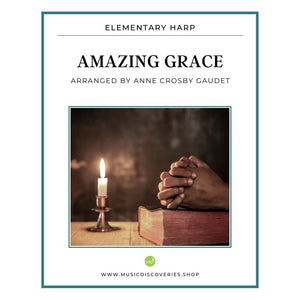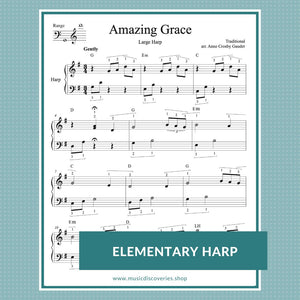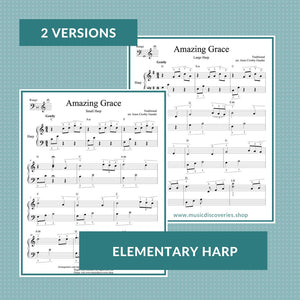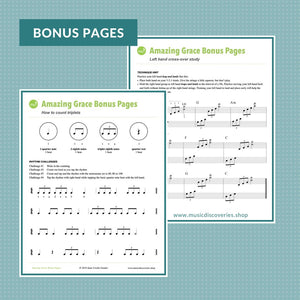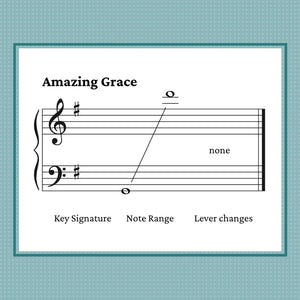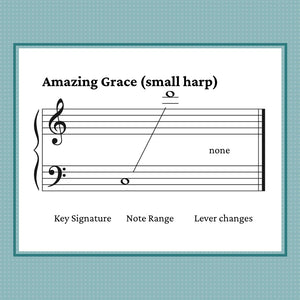 Product image 1

Product image 2

Product image 3

Product image 4

Product image 5

Product image 6

AMAZING GRACE is an elementary hymn arrangement that will appeal to adult learners. Your download includes both C Major and G Major arrangements plus two bonus worksheets.
In this video, Anne is playing the C Major version which is playable on a small harp with bass C as the lowest pitch.
Join Anne for a harp lesson with tips for learning Amazing Grace. For your convenience here are a few useful time stamps:
2:01 Performance C Major
3:14 Performance G Major
4:25 Tip #1 - How to count triplets (bonus page)
9:05 Tip #2 - Crossing hand arpeggios (bonus page)
The bonus pages (rhythm worksheet and arpeggio study) are now included in your download.
Length: 2 pages (2 versions + bonus pages)
Format: PDF (instant download by email)
Key: C Major or G Major
Level: Elementary Harp
Terms of Use: Single User License (see below)
Terms of Use
SINGLE USER LICENSE
Permission is granted for one person to print one copy for personal use. Digital files may not be shared with others.
PRIVATE STUDIO LICENSE
Permission is granted for the purchasing teacher to make unlimited copies for students within that person's private teaching studio. Digital files may not be shared. Duplication for the purpose of resale is not permitted, except to recover direct printing costs from a student.
Reviews