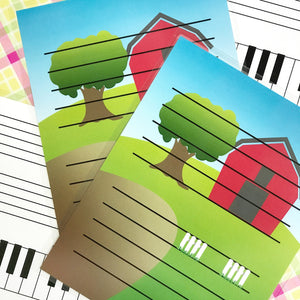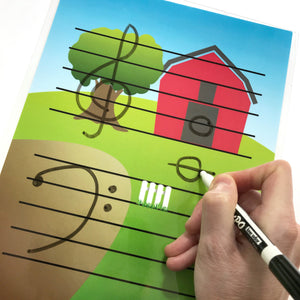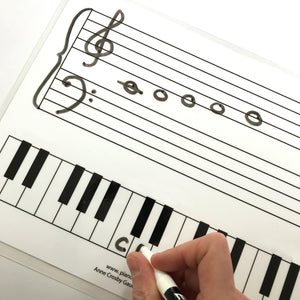 Product image 1

Product image 2

Product image 3

The BARNYARD FRIENDS is a playful strategy for learning the landmark notes on the grand staff. Gina and Farmer Fred will be memorable characters to help your students learn how to draw their first treble and bass clefs. The Barnyard Friends provide clever clues for recognizing landmark notes on the staff. This is a terrific tool to compliment any Primer method.
The Barnyard Board may be printed and laminated so your students can practice drawing clefs and landmark notes over and over again. Flip the board to the blank grand staff when your student advances to drawing stepping up and down notes from the landmarks. 
The Private Studio License gives you permission to print, so you can easily create a laminated set for group lessons with your own private students. 
Enjoy the three Barnyard Friends videos on YouTube.
Explore the Music Discoveries YouTube channel.
---
Pages: 2 pages 
Format: PDF instant download
Terms of Use: PRIVATE STUDIO LICENSE (see below)
Printing Hints:
Your digital download is a 2-page pdf in color. Print double-sided on heavy card stock and laminate. Use dry erase marker to draw and wipe away over and over again.
Terms of Use
SINGLE USER LICENSE
Permission is granted for one person to print one copy for personal use. Digital files may not be shared with others.
PRIVATE STUDIO LICENSE
Permission is granted for the purchasing teacher to make unlimited copies for students within that person's private teaching studio. Digital files may not be shared. Duplication for the purpose of resale is not permitted, except to recover direct printing costs from a student.
Reviews