Colourful Critters, 9 piano solos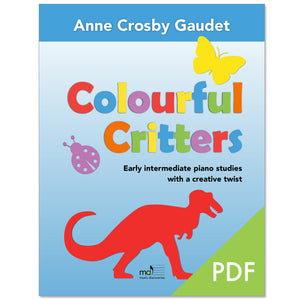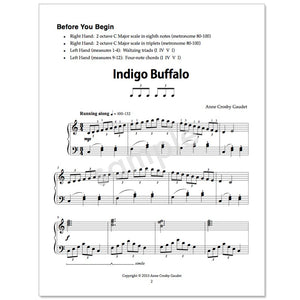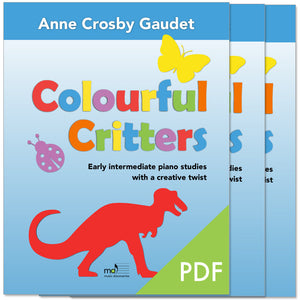 Product image 1

Product image 2

Product image 3

COLOURFUL CRITTERS is designed for the clever piano student who would benefit from playing pieces that continue to build upon technique and rhythmic concepts. Each piece has a featured rhythm, which happens to match the rhythm of the title. You've never seen an indigo buffalo? That's okay, a silly title is simply more fun and is a great way to connect with rhythm.
The "Before You Begin" suggestions are warm-ups that help prepare the fingers for each piece. And don't forget to try the creative activities. These challenges include all kinds of variations that change the music in a really fun way. Who wouldn't want to turn the "Pink Pig" into the "Pink Ghost"? I hope you have fun playing these colourful studies with a creative twist!
Colourful Critters is a fantastic collection to use with early teens who have moved away from method books, but still have important skills to develop.
Pages: 22 pages (9 solos)
Format: PDF instant download
Instrument: piano
Level: Early Intermediate
Terms of Use: Choose between Single User and Private Studio License
Terms of Use
SINGLE USER LICENSE
Permission is granted for one person to print one copy for personal use. Digital files may not be shared with others.
PRIVATE STUDIO LICENSE
Permission is granted for the purchasing teacher to make unlimited copies for students within that person's private teaching studio. Digital files may not be shared. Duplication for the purpose of resale is not permitted, except to recover direct printing costs from a student.
Reviews