Big Adventures Small Harps, Level 1A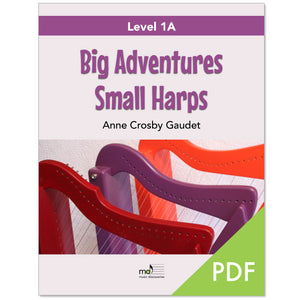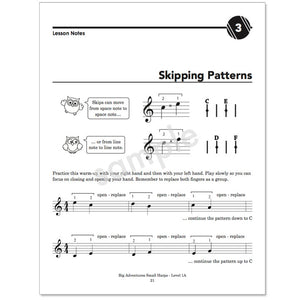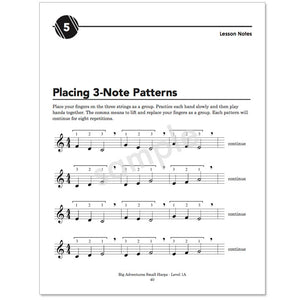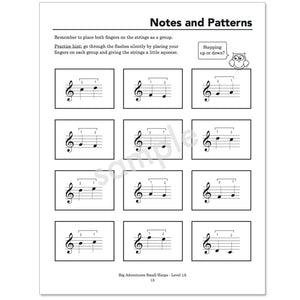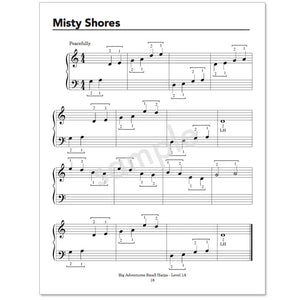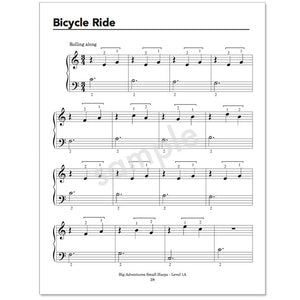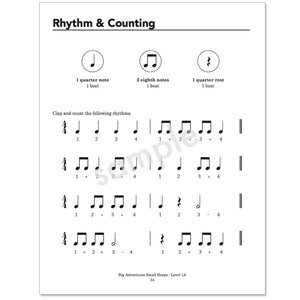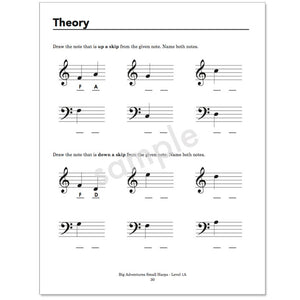 Product image 1

Product image 2

Product image 3

Product image 4

Product image 5

Product image 6

Product image 7

Product image 8

Product image 9

BIG ADVENTURES SMALL HARPS, Level 1A sets the stage for success at the harp. A thoughtful blend of visual, aural and tactile skill development ensures that the basics are well-covered.
This is appropriate material for adult and teen beginners who have some prior music reading experience in both clefs. Level 1A picks up with a review of grand staff note reading and basic rhythm, and progresses systematically through five chapters.
Every chapter includes: technique, warm-ups, note and pattern reading flashes, rhythm reading challenges, two pieces to play plus theory.
Level 1A covers the following basic concepts:
open and closed hand position
placing 2 and 3 note groups
linking groups
crossing hands
rhythm: basic note values up to dotted quarter and eighth
notes: grands staff and ledger lines (appropriate for 26 string harp)
intervals: 2nds and 3rds
The YouTube video below is a set of 10 practice tracks. I have recorded each piece from Level 1A at a comfortable tempo on a small harp to support and encourage as you learn.
Pages: 47 pages
Format: PDF (instant download by email)
Instrument: suitable for 26-string harp or larger, no levers required
Level: Elementary Harp
Terms of Use: Single User License (see below)
Terms of Use
SINGLE USER LICENSE
Permission is granted for one person to print one copy for personal use. Digital files may not be shared with others.
PRIVATE STUDIO LICENSE
Permission is granted for the purchasing teacher to make unlimited copies for students within that person's private teaching studio. Digital files may not be shared. Duplication for the purpose of resale is not permitted, except to recover direct printing costs from a student.
Reviews